It's the second day of the New Year, so time for the second part of our history of Final Fantasy. This episode, we're going through the Playstation era, starting with the seminal Final Fantasy VII, the just as good Final Fantasy VIII, and the oft-forgotten Final Fantasy IX. We also touch on the Final Fantasy Tactic series as we gear up for Final Fantasy XII. And no list of Final Fantasies would be complete without the movie, so we spent a solid 15 minutes laughing at it. We also add a few more people onto our notables list like character designer Tetsuya Nomura and game designer Yasumi Matsuno.
Download here. Subscribe on iTunes
Each game is accompanied by a song from the respective game. The list of songs used in this episode is as follows:
Final Fantasy VII - One Winged Angel
Final Fantasy VIII - The Man with the Machine Gun
Final Fantasy IX - Jesters of the Moon
Final Fantasy: Spirits Within - Spirit Dreams Inside
Final Fantasy Tactics - Invasion
Each of these was taken from a Final Fantasy soundtrack, which you can find here. Or for the movie, you can check out its soundtrack here. You can find the Distant Worlds soundtrack with the orchestral versions of these songs here.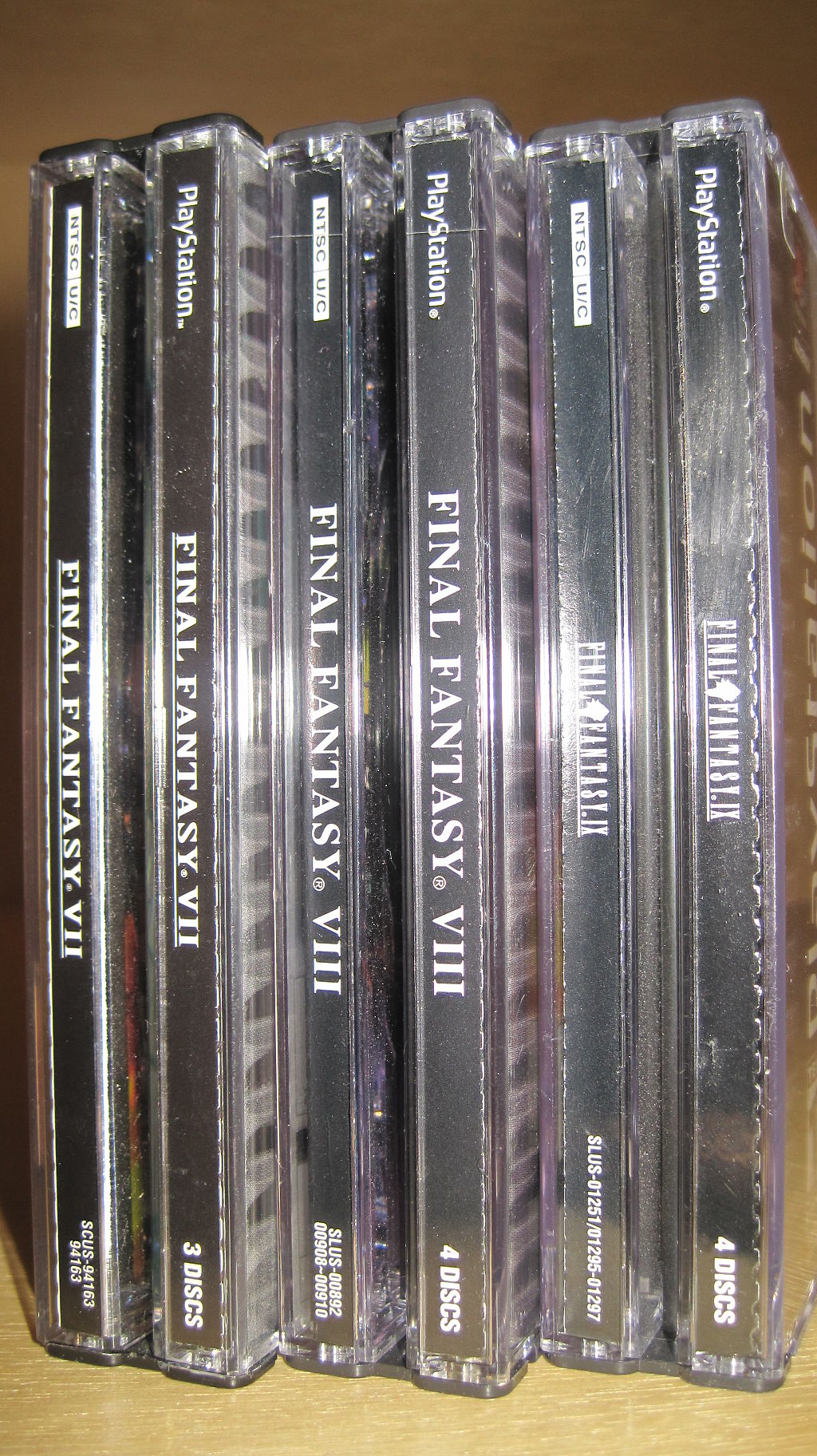 Once again our opening theme was "The Beginning of the Fantasy" by mp, and can be found at OCRemix. The photos of cosplayers were taken by Kevin Dooley on Flickr at Saboten-Con in 2009. The image of the Final Fantasy VII PC case is by Dylerpillar.